Guys- I had to let daddy handle this one!  Mommy doesn't do spicy, and, well, it IS a Father's Day prize pack- so doesn't Daddy know best?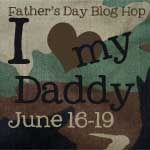 It's time to take a little road trip, down south.  Quite south actually, to the swamps of Louisiana.  Welcome to Mossy Bayou Foods home to some very tasty treats.  These wonders from the swamp include popcorn rice.  Which smells just like popcorn as at cooks and tastes like a nice flavorful rice when you eat it.  It is quite odd to be making tacos and rice and smell popcorn cooking. Threw everyone for a loop.  My favorite by far was the Louisiana Swamp Scum Hot Sauce It tastes great and spicy and also, looks really neat, like swamp water.  I'm going to guess that is why they call it swamp scum!  And yes I can attest to it looking odd, and I really did enjoy it.  So far I have put it on pizza, tacos, pasta, rice and chicken.  I'm sure you get the point, I like hot stuff and this hits the spot.
We also gave the Bayou Blend Seasoning a try.  We marinated the chicken breast in a dry rub of the blend.  It was spicy straight from the jar but when used as a marinate it was perfect.  It made for some very good grilled chicken that night.  An interesting blend of spicy and sweet.
These were some of my personal favorite treats from this big ol box of goodies!
I'm handing this back over to "Mommy" now.
It always feels so weird to do a blog hand off, LOL.
SO!  Now, for the contest!  Mossy Bayou has offered one of you a fantastic prize pack.
Here is how to enter!
Mandatory entry
You must be a public follower on Google Friend Connect.
Leave me your email so I can contact you if you win.  In  your comment, please.
 Extra Entries
Leave a separate comment for each entry.
- What are you most interested in trying?
-"Like" me on Facebook
+2 entries
-Subscribe to Have Sippy Will Travel by email, and confirm subscription
+3 entries
- Follow me on Twitter ( or you can use my adorable button to the side!) and tweet about this contest
#Win Father's Day gift pack from Mossy Bayou http://t.co/vF9ii2H @HaveSippy
*can be done daily
Please make sure you follow first!
+2 entries
- Email a friend about this contest, with a CC to me at  kangabunnie@gmail.com
(you get an extra entry if they enter, too!)
 -Add my button to your blog, and leave me the link so I can find it
- Follow me on "Networked Blogs"
- blog about this giveaway, and link back to this contest (leave me the URL in comment, please)
-Add me to your blogroll, with a link back to me
- Vote for me on "We're On The Fence!"  (Just Click the Button to the left that says "We're On the Fence" until it confirms you voted for your's truly!)   *Can be done daily
- enter another one of my giveaways
- comment on a non-giveaway post
- Like this post on Facebook, Stumble it, or hit G+1 button  (each is worth one entry)
OOO, so many ways to win! Good luck!
DISCLOSURE: A product sample was provided for review. I was not required to write a positive review. The opinions I have expressed in this post are my own. I am disclosing this in accordance with the Federal Trade Commission's 16 CFR, Part 255.
No purchase necessary.  Void where prohibited by law.  Open to US shipping addresses only.  Limited to US residents; 18 years old and above.  Sponsor is responsible for providing and mailing prize. Ends July 6, 2011.